BAE Systems
BAE is ranked as one of the top ten arms producers in the world, and is the UK's largest arms company. 98% of BAE's business is military, ranging from war planes and warships to tanks, missiles and combat vehicles.
Andrew Feinstein, an influential critic of the arms trade, describes BAE as "one of the most, if not the most, immoral company on the planet… BAE Systems single-handedly contributes to extraordinary immiseration and suffering around the world."
Britain sees Turkey as a priority market for exporting arms. UK officials have made regular visits to Turkey to cement relations between the two countries.
TF-X Fighter Jet
In 2017, Theresa May approved a £125m deal for British company BAE to jointly develop Turkey's TF-X Fighter jet with Turkish Aerospace Industries.
BAE currently has around 100 engineers in Turkey working on the development of the TF-X. The UK government has also created an Open General Export Licence for arms companies to export goods, software or technology to Turkey with minimum restriction for the TF-X programme.
The TF-X jet will be capable of carrying long-range Meteor missiles developed by MBDA, a joint company part-owned by BAE.
The initial engines were going to be made by US company General Electric, after a deal with British company Rolls-Royce fell through. However, in early 2020, Turkey said that it was reviving its deal with Rolls-Royce.
In June 2019, Turkish Aerospace Industries unveiled a mockup of the TF-X jet at the Paris air show.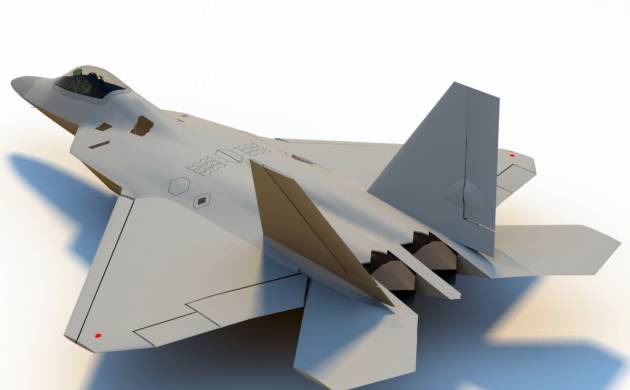 F16 fighter jet
In 2004, BAE won a $100 million contract to work on an 'integrated electronic self-protection system' for Turkish F16s with Turkish companies, MIKES and ASELSAN.
BAE has joined forces with Turkish arms company ASELSAN to produce an electronic warfare system called SPEWS-II. It entered into use in at least 21 of the aircraft in 2019. BAE has long been the provider of upgrades for the Turkish F16.
It has been reported that Turkey is stockpiling parts for the F16 in anticipation of sanctions by the US for its arms deal with Russia.
Turkish F16s are often used to kill Kurdish people. (For example, see here).
F16s have been extensively used by Turkey to bomb Afrin in Rojava. 300,000 people have had to flee Afrin since Turkey invaded and occupied in 2018.
Rojava Information Center states that:
"Since the occupation, Turkey has also transferred thousands of jihadist fighters and their families – particularly members of infamous faction Jaysh al-Islam (The Army of Islam) – into Afrin from rebel-held areas elsewhere in Syria."
F16s were used in the 2011 Roboski massacre in Bakur, when Turkish forces murdered 34 Kurdish civilians. Corporate Watch interviewed Servet Encü, a survivor of the massacre. He said:
"At 8.40pm an F16 came. With F16s you don't hear them until they're close… I was 15 metres away from the rest of the group. Suddenly the military dropped a big bomb. There was a light from the bomb. I was thrown 50 metres away and I fell down. There were human and animal pieces raining from the sky. I screamed. I acted like I had died and still the bombing continued for forty-five minutes."
F35 Fighter jets
BAE has been one of a number of arms companies joining Lockheed Martin to produce F35s for many countries, including Turkey. The F35 website states that "[The F35s] unsurpassed technological systems and unique stealth capabilities ensure that the F-35 will be the future of Turkish national security for decades to come."
In 2019 the US suspended all future sales of the F35 jet to Turkey after Turkey stated that it was purchasing missile systems from Russia. Turkey had planned to buy 100 F35s, and 30 purchases had been approved. However, Turkey has already received a small number of F35s before the suspension.
Display systems
In 2015, BAE secured a deal, in partnership with Turkish company Fotonics, to supply display systems for the Turkish Air Force's new trainer aircraft.
Ownership of Turkish companies
Turkish company Nurol has teamed up with BAE to form two companies: Nurol BAE Systems Air Systems (BNA) and FNSS Defence Systems. Both companies are part of Nurol Holding, one of Turkey's most powerful holding companies with assets worth $3.9 billion.
FNSS
FNSS is owned by Nurol (51%) and BAE (49%). The company states that it is "a leading manufacturer and supplier of tracked and wheeled armoured combat vehicles and weapon systems for the Turkish and Allied Armed Forces".
It supplies tanks and armoured bulldozers to Turkey, and its tanks have been used in the invasion and occupation of Afrin.
The FNSS website states: "With production facilities in two overseas countries [including in Saudi Arabia], over 200 local subcontractors, and more than 4,000 armoured combat vehicles used by various countries across the world, FNSS stands today as one of the world's leading companies in its field."
FNSS produces the ACV-15 Tracked Armoured Combat Vehicle, a tank with the capability to have guns mounted on them in various configurations. The ACV-15s have been instrumental in the invasion of Afrin. AMN reported that:
"In addition to serving as traditional battle-wagons for mechanized troops riding into battle, the semi-asymmetrical nature of the fighting in Afrin has also seen the [ACV-15] armoured vehicle be used as a standalone fire support weapon.
To this end, the 25-mm cannon on the ACV-15 offers exceptional hitting power against soft-targets and earth-based positions."
In 2012, FNSS completed the delivery of 12 Amphibious Armoured Combat Earthmover (AACE) units to the Turkish Land Forces. In 2013 FNSS also delivered 52 Armoured Amphibious Assault Bridge (AAAB) platforms.
At Istanbul's 2019 IDEF arms fair, FNSS introduced its armoured amphibious assault vehicle, the ZAHA. The company is due to produce 27 vehicles for the Turkish Naval Forces. "Deliveries start in 2021 and complete in 2022," said Nail Kurt, CEO of FNSS.
According to FNSS CEO Nail Kurt, FNSS and sister arms company Nurol Makina have a very close relationship. "At an operational level, we are currently working together as if we were a single company," he said in 2017. "When it comes to design, the two companies provide every kind of support to one another. We also cooperate on production. We have a fully strategic partnership going on."
FNSS will display its vehicles at DSEI 2019 in London, where it has its eye on making deals.
BNA
In November 2015, Turkish company Nurol and BAE formed a new company called BNA (Nurol BAE Systems Air Systems). BAE owns 49% of the shares and Nurol owns 51%.
BNA makes aircraft flight control systems, engine control systems, fuel systems, environmental control systems, and hydraulics systems.
According to Nurol's website the company will be working on:
"Avionics software, electro optics, development-manufacture of avionics products and focused on design and software… enlargement by buying companies is also among the planning."
In 2017 BNA signed a deal with German arms company AES to produce aircraft control systems.
Take action
Protest BAE's involvement in London's biannual DSEI arms fair, held in London's Docklands.

If you are a student, pressure your university to end its partnerships with BAE.

Resist BAE 's presence on university campuses and participation in careers fairs.

Pressure the British government to stop licensing the export of weapons to Turkey.
BAE's involvement in UK education
BAE has developed its PR machine far beyond the traditional careers fair stall and occasional brochure. It has formed partnerships with a number of universities in the UK and is part of a scheme between arms companies and the UK government to fund engineering masters degrees to provide the skills needed for the arms trade.
Some of the universities which are potential recipients of funding from BAE are Bath, Bristol, City University London, Cranfield, Manchester, Southampton, Birmingham, Strathclyde, Loughborough, Glasgow, Sheffield and Swansea. BAE also sends many of its young engineers back into secondary schools to extol the benefits of a career with BAE.

UK universities also invest heavily in arms companies such as BAE. CAAT provides resources to people campaigning against university links to the arms trade. For more information, go to universities.caat.org.uk
Basic company information
Global Presence: Worldwide, Headquartered in London and Farnborough:
Industry sector: Weapons manufacturing, manufacture of warplanes, electronic warfare and security systems, naval warfare systems.
London address: Headquarters, Stirling Square, 6 Carlton Gardens, London, SW1Y 5AD
Farnborough address: Head Office, Warwick House, PO Box 87, Farnborough, Hampshire, GU14 6YU
For a full list of addresses click here
Type of company: Public
Traded on: London Stock Exchange
Sir Roger Carr (Chair)
Charles Woodburn (CEO)
Founded: 1999, previously British Aerospace
Revenue: £16.82 billion (2018)
Operating Income: £1.61 billion (2018)