Koç
"My Constitution is as follows: We exist as long as our state and country exists."
Koç founder, Vehbi Koç, in an address to the company
Overview
Koç is Turkey's largest conglomerate, and the 341st largest company in the world. it's annual sales amount to 6% of Turkey's Gross Domestic Product (GDP). Koç owns a diverse range of companies, spanning weapons manufacturing, oil refineries, energy, consumer products manufacturing, mining, shipbuilding, supermarket chains, real estate, banking and hotels. It is Turkey's only entry on the Fortune 500 list and Koç's companies account for about 9% of Turkey's total exports.
Koç's Otokar Akrep vehicles have been a key feature in the Turkish attacks on Kurdish cities in Bakur (the part of Kurdistan within Turkey's borders). Koç's Otokar subsidiary produced the design model for Turkey's Altay battle tank.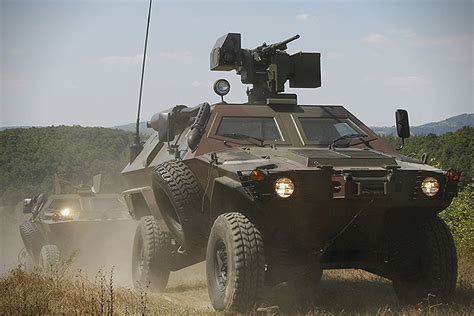 Despite the blood on his hands, Rahmi Koç received an honoroary CBE from the British state in 2011, and was made an 'Officier dans l'Ordre National de la Legion D'Honneur' by the French government in 2015.
The company signed up to the UN's Global Compact on company 'ethics' in 2006. This did not stop its directors from continuing to profit from sales of the Akrep, as the Turkish state used them for violent repression in Bakur.
A history of complicity in genocide
Koç was established in the era of Kemalism, and the company is considered part of the secular elite of Turkey. Koç's founder, Vehbi Koç, built his corporate empire on the back of the state orchestrated marginalisation of Turkey's Armenians, and other non-Muslim communities. After the Armenian genocide, property owned by Armenian communities was seized by the state. Vehbi Koç grew up on an estate, which was was seized after it's previous Armenian owners fled genocide. This building, bought by Koç's father, has now become the Vehbi Koç museum.
In 1942, the state imposed discriminatory taxes, called the Varlık Vergisi, aimed at further economically attacking non-Muslims. The Varlık Vergisi led to many non-Muslim businesses collapsing, being confiscated or being forced to sell their assets. Vehbi Koç, then a much smaller-scale businessman, saw his opportunity to follow in his father's footsteps and make a profit from others suffering. He bought up a lot of property owned by those who had been affected by the Varlık Vergisi. For example, Koç snapped up a building in Istanbul, which had been owned by an Armenian merchant, at significantly below it's market value.
Relationship with the Turkish state
Koç company executives held positions in the Turkish state during the 1990s.
Since Erdoğan's AKP came to power, Koç has had a rockier relationship with the state (see below). However, this seems to have been smoothed over. When billionaire Mustafa Koç died of a heart attack in 2016, Erdoğan attended his funeral, rather insensitively telling the press that he'd advised Mustafa to stop drinking wine. Daily Sabah, the ruling AKP's mouthpiece, wrote a glowing obituary for him.
Revolving doors with the Turkish state
Ali Koç, CEO of Koç, is a Board Member of the Foreign Economic Relations Board (DEİK) of Turkey, the Turkish 'business diplomacy' organisation. First established in the 80s, DEIK's current role was set out in law in 2014, under Erdoğan's presidency.
Levent Çakıroğlu, CEO of Koç, held a position in the Turkish Ministry of Finance from 1997-98.
Kutsan Çelebican, a retired director of Koç, worked in the Turkish Ministry of Finance from 1969-82 before becoming an executive director in the World Bank.
President Erdoğan attended Mustafa Koç's funeral in 2016.
Conflict with AKP
Koç group has become one of the many companies to come into conflict with Turkey's ruling AKP party. Koç has been accused by president Erdoğan of orchestrating the 1997 military coup in Turkey. More recently, a hotel owned by the group sheltered participants in the 2013 Gezi Park uprising against Erdoğan's government. This is ironic, as Koç's Otokar vehicles were involved in the repression of the protests. As a result, Erdoğan has made sure that the company has lost several government contracts as well as launching a tax investigation of the company. For example, In 2014, Erdoğan intervened to stop Koc's RMK Marine getting a government contract for 6 corvette warships.
The company seems to have been whipped back in line, and the relationship with the AKP seems to have calmed down. A company spokesperson later said about the Gezi incident: "Fighting with our state does not suit us." Mustafa Koç had held meetings with Erdoğan shortly before he died, and Erdoğan both issued an official statement of condolence about his death and attended his funeral.
Conflict between TUSIAD and MUSIAD
Koç is central to the TUSIAD Turkish Industy and Business Association. Ali Koç currently serves as TUSIAD's executive director. However, Erdoğan is putting his weight behind another organistaion established while he was in power, the Independent Industrialists and Businessmen Association, or MUSIAD. He personally attends and speaks at MUSIAD's annual Expos, and has strong connections to many of MUSIAD's board. Erdoğan has criticised the TUSIAD publicly on several occasions.
In September 2016, however, the pro-AKP Daily Sabah, wrote an op-ed claiming a link between Vehbi Koç and Fethullah Gulen, who the AKP is trying to link to the 2016 coup attempt.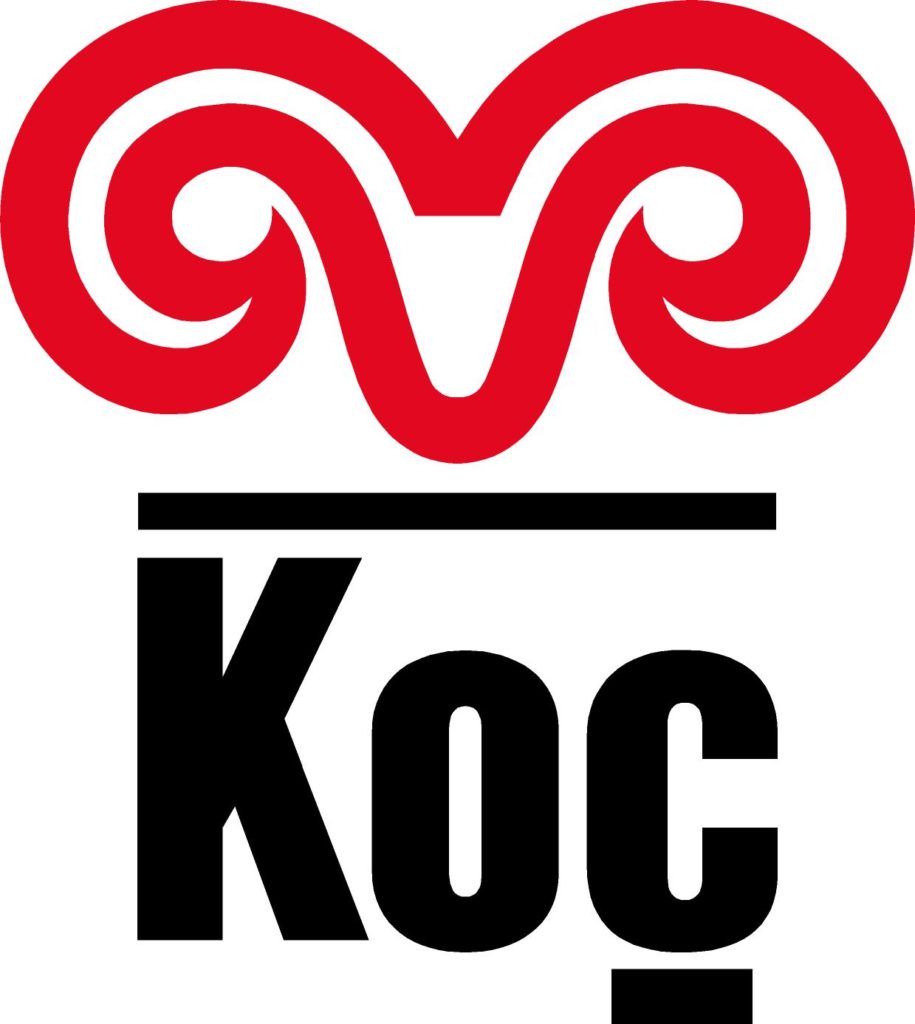 Take Action
Boycott Yapı Kredi and their Italian investor, Unicredit. Hold protests outside their branches.
Koç owns Otokar. Pressure international company Jaguar Landrover to break its relationship with Otokar.
Pressure Barcelona FC to end its sponsorship deal with Koç's brand Beko.
Academics and students can campaign for an international boycott of collaborations and research parterships with Koç university.
Basic company information
Global Presence: Headquartered in Istanbul, but maintains a global presence.
Type of business: Conglomerate of 113 companies
Founded: 1926
Number of employees: 90,000 employees and 14,000 dealerships
Traded on: Bursa Istanbul (BIST)
Revenues: $18.69 billion (2017)
Net Profits: $1.3 billion (2017)
People: Vehbi Koç (founder, deceased), Rahmi Koç (Honorary Chairman), Ömer Koç (Chairman), Levent Çakıroğlu (CEO), Ahmet Ashaboğlu (CFO)
Subsidiaries and group companies
Akpa
Arçelik – the electronics and home appliances division which includes Beko and Grundig.
Ark İnşaat
Aygaz
Beko – popular white goods brand
Bilkom
Defy Appliances
Demir Export
Ditaş Deniz İşletmeciliği ve Tankerciliği A.Ş.
Divan Turizm – Owns hotels and restaurants/patisseries
Düzey
Elektra Bregenz
Entek Elektrik Üretimi
Ford Otosan – Joint venture with Ford
Grundig – Popular elctronics and white goods brand
Inventeram
Koç School
Koç University
Koçfinans
Koçta
KoçSistem
Koçtaş Yapı Marketleri
Marmaris Altınyunus
Migros Ticaret – Supermarket chain
Opet
Otokar – producer of military vehicles and tanks
Promena Elektronik Ticaret
RMK Marine – Producer of yachts and naval vehicles
Ram Dış Ticaret
S.C. Arctic
Setair Hava Taşımacılığı ve Hizm
Setur Marinaları Marina ve Yat İşletmeciliği
Setur Servis Turistik
Tanı Pazarlama ve İletişim Hizmetleri
Tat Gıda Sanayi
Tofaş Türk Otomobil Fabrikası
Türk Traktör ve Ziraat Makinalar
Tüpraş
Yapı Kredi
Zer Merkezi Hizmetler
Business strategy
The Koç group has fuelled its expansion through creating partnerships with US companies, such as Ford, General Electric and Standard Oil.
Turkish tycoon Rahmi Koç announced last year that the Koç group would try to expand it's business internationally. "The Koç Group has to open up to the world… From now on, the investments will be abroad." Currently, 16% of Koç employees are based abroad.
Business areas
Automotive, Construction, Shipbuilding, Arms industry, White goods, Education, Energy, Mining, Food, Supermarket chains, Malls, Real Estate, Logistics, Banking, Finance, IT, Tourism, Travel Agency, Car Rental.
Involvement in Education
In 1993, Vehbi Koç set up a school and university in Istanbul. Koç University accepts international students from various countries and has an extensive network of partner-universities including University of California, Northwestern University, Cornell University and Georgetown University.
Koç University is one of the most prestigious in Turkey, and holds a powerful sway over academia in Turkey. Some of the university's research centres now talk about multiculturalism, which is ironic, considering that their founder's business empire was facilitated by the Kemalist Turkish state's systematic economic marginalisation and genocide against non-Muslims in Turkey.
Strategic philanthropy
The Vehbi Koç Foundation is one of the biggest charitable foundations in Turkey.
International directors
– Dr. Kwok King Victor Fung sits on the board of directors of Koç, he is also a non-executive director of the Bank of China.
– Dr. Heinrich V. Pierer is both a director of Koç and Chairman of the Supervisory Board of Siemens.
– Dr. John H. McArthur is part of Koç's holding board. He currently also chairs the Asia Pacific Foundation of Canada and is a member of the Board of Directors of Duke University Health Systems, Stemnion, Inc., Aileron Therapeutics, and the Thomson Reuters Founders Share Co. Ltd.
– Jacques A. Nasser sits on the Koç board, he is also chair of BHP Billiton and part of the boards of 21st Century Fox and Allianz. He has previously been part of the board at Ford Motor Company.