PEGASUS AIRLINES (Pegasus Hava Tasimaciligi A.S)
Overview
Turkey's second largest airline flies to 105 destinations in 41 countries. It is owned by the billionaire Sabancı family's ESAS Holding.
Key people and their links to ecological destruction and the arms trade
Pegasus is run by one of the most influential, wealthy families in Turkey – the Sabancı family. The airline's parent company is Esas Holding. Esas is the largest family-owned investment firm in Turkey, founded by Şevket Sabancı.
According to the Forbes billionaires list of 2016, the Sabancı family is one of the wealthiest families in Turkey, with an estimated fortune ranging between $20-30 billion. Through sister-holding company Sabancı Holding, the family is the largest shareholder of AKBank, one of the biggest banks in Turkey. The bank was founded in 1948 by Hacı Ömer Sabancı, who became rich, in part, as a result of the Armenian Genocide.
Despite years of public opposition and protest, AKBank has stubbornly funded the highly controversial Ilısu dam being built on the Tigris river, which will flood the 12,000 year old town of Hasankeyf and displace up to 78,000 mostly-Kurdish people.
Pegasus Chairman, Ali Sabancı, is AK Bank founder Hacı's Ömer Sabancı's grandson. He began his career at Morgan Stanley, then worked in various positions at the family company AK Bank. He is a Board Member and 25% shareholder of Esas Holding.
He is married to Vuslat Doğan Sabancı, the Chairperson of Hürriyet, Turkey's biggest selling newspaper. Vuslat is the daughter of billionaire tycoon Aydın Doğan of Doğan Holding, one of Turkey's largest conglomerates. Doğan Holding owns Hürriyet, CNN Turk, Kanal D, Cartoon Network Turkey, and Fanatik.
Sabancı University and the Arms Trade
In 1994, Sabancı group established the Sabancı University in Istanbul. The university's nanotechnology research center collaborates with Turkish arms companies ASELSAN, ROKETSAN and US arms company Lockheed Martin.
These companies arm the Turkish military and are therefore complicit in the government's killings in Rojava and Bakur. The Nanotechnology department is funded by the British Council, as well as other organisations.
Sabancı University has signed a Researcher Training Agreement with the Turkish government's Undersecretariat for Defense Industries, as well as "the leading companies in the industry as part of the program to train researchers for the defense Industry." A press release states that "The program will enable systematic flow of information between defense industry companies and universities…and will ultimately help to meet the need for qualified R&D personnel in the defense industry."
Tourism
Sabancı group's Tansa company owns the Adana Hiltonsa, Mersin Hiltonsa and Hilton Parksa hotels. It also owns a majority stake in Ankara Enternasyonal Otelcilik, the owner of Ankara Hiltonsa. The hotels are operated by the Hilton Group.
The Sabancı family's links to the French government and corporations
In February 2018, Ali Sabancı was awarded the Légion d'honneur by the French government for contributions to bilateral economic relations between Turkey and France.
Sabancı Group jointly operates the French supermarket Carrefour in Turkey under the name CarrefourSA.
Sabancı's vehicle manufacturing company, Temsa, states that today, there are 5,000 Temsa branded buses on the roads of France.
Sabancı and European insurance companies
In Turkey, Sabancı has a joint venture with Aviva, the UK's largest general insurer and leading life and pensions provider. The Turkish-UK company is named AvivaSA. In its 2017 annual report, Sabancı states that AvivaSA has the "leadership position in private pension fund size."
Sabancı also has a joint venture with Belgian insurance giant Ageas. The insurance company, named Aksigorta, has 2.4 million clients. Ageas is Belgium's largest provider of insurance, and Ageas also wholly owns the subsidiary Ageas Insurance International, which is the UK's third-largest provider of private vehicle cover and fourth-largest provider of travel insurance through subsidiaries such as Kwik Fit Insurance. Ageas Insurance International also operates in France and Hong Kong and holds partnerships or joint ventures in Luxembourg, Italy, Portugal, Turkey, China, Malaysia, India and Thailand.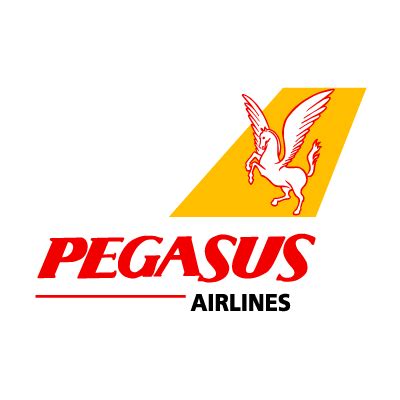 Take Action
Boycott all companies owned by the Sabancı Group, over Sabancı University's collaboration with the arms trade, and AK Bank's funding of the ecologically destructive Ilısu dam project
Boycott Sabancı Group's hotels
Pressure Carrefour, Ageas and Aviva to break their partnerships with Sabancı
Boycott Sabancı university over its collaboration with the arms industry, and complicity in Turkey's war on the Kurds.
If you are a student or academic, pressure your institution not to enter into partnerships with Sabancı university.
Basic company information
Global Presence:
Headquartered in Istanbul, Pegasus is a low-cost airline, and the second largest airline in Turkey, flying from all over Europe to Turkey's tourist destinations.
The company had 27.82 million passengers in 2017, although in 2016 Pegasus announced severely decreasing passenger numbers.
Type of business:
34.5% of shares are publicly traded on BIST (Borsa Istanbul stock exchange), 65.5% belongs to Esas Holding, and the rest is owned by Sevket Sabanci and his family.
Founded:
1990
Number of employees:
5,257
Traded on:
Bursa Istanbul (BIST)
Turnover:
TL 5.3 billion (2017)
Net profit:
TL 501 million
Key people:
Ali Sabancı
Pegasus subsidiaries:
Pegasus Asia (49%)