Yapı Kredi
Overview
Yapı Kredi is Turkey's fourth largest bank. It is owned by the Koç holding company, whose subsidiaries are involved in the manufacture of military vehicles, tanks and police vehicles for the Turkish state.
Outside Turkey, Yapı Kredi provides banking services in the Netherlands, Malta, Russia and Azerbaijan.
International offices
Netherlands:
Yapi Kredi Bank Nederland N.V.
Amstelplein 1
1096HA Amsterdam
The Netherlands
Tel:+31 20 462 44 44
Malta:
Aragon House Business Centre
Fifth Floor
Dragonara Road
St. Julian's
STJ 3140
Malta
Switzerland:
Banque de Commerce et de Placements SA
Rue de la Fontaine 1
P.O. Box 3069 CH-1211
Geneva SWITZERLAND
More global addresses:
https://www.yapikredi.com.tr/en/investor-relations/about-yapi-kredi/yapi-Kredi-worldwide
UniCredit's Head Office in Italy:
Piazza Gae Aulenti 3
Tower A
20154
Milan
Unicredit also has offices internationally, including in Germany, the UK and France. For a list of offices click here.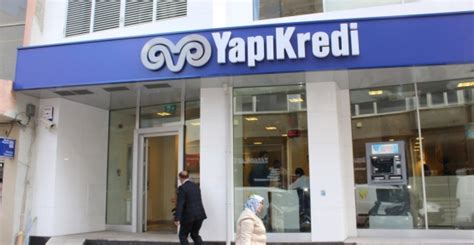 Take Action
Protest outside Yapı Kredi's and UniCredit's HQ's internationally.
Pressure the Italian banking giant UniCredit to divest its shares in Yapı Kredi. UniCredit might not need much persuading, as Yapı Kredi is currently a massive drain on its finances.
Basic Company information
Global Presence: 906 offices worldwide
Type of business: Joint enterprise between Koç and UniCredit (Italy)
Business area: Banking, Insurance.
Founded: 1944
Number of employees: 14,855
Ownership: 80% of the shares held on a 50/50 basis by Koç and Unicredit. The remaining shares are traded publicly.
Traded on: Bursa Istanbul (BIST)
Revenues:. EUR 24,018 million (2017)
Net Profits: EUR 1,192 million (2017)
People: Ali Koç (Chairman), Gökhan Erün
Website: http://www.yapikredi.com.tr
Yapı Kredi Bank Moscow
Yapı Kredi Bank Nederland N.V.
Yapı Kredi Bank Azerbaijan
Yapı Kredi Sigorta A.Ş.
Yapı Kredi Emeklilik A.Ş.
Yapı Kredi Holding B.V.
Yapı Kredi Yatırım Menkul Değerler A.Ş.
Yapı Kredi Faktoring A.Ş.
Yapı Kredi Finansal Kiralama A.O.
Yapı Kredi Portföy Yönetimi A.Ş.
Yapı Kredi-Koray Gayrimenkul Yatırım Ortaklığı A.Ş.
Yapı Kredi Yatırım Ortaklığı A.Ş.
Yapı Kredi Kültür-Sanat Yayıncılık Ticaret ve Sanayi A.Ş.