Overview
Leonardo is Italy's biggest arms company, and, according to Defense News, is the 13th largest arms-producing company in the world, making $9.8 billion in revenue from weapons contracts. Leonardo was previously called Finmeccanica.
It has almost 50,000 employees around the world, and states that it has a "strong industrial footprint in Italy, the UK, the U.S., Poland and a wide presence internationally." Leonardo has a "permanent presence" in Turkey.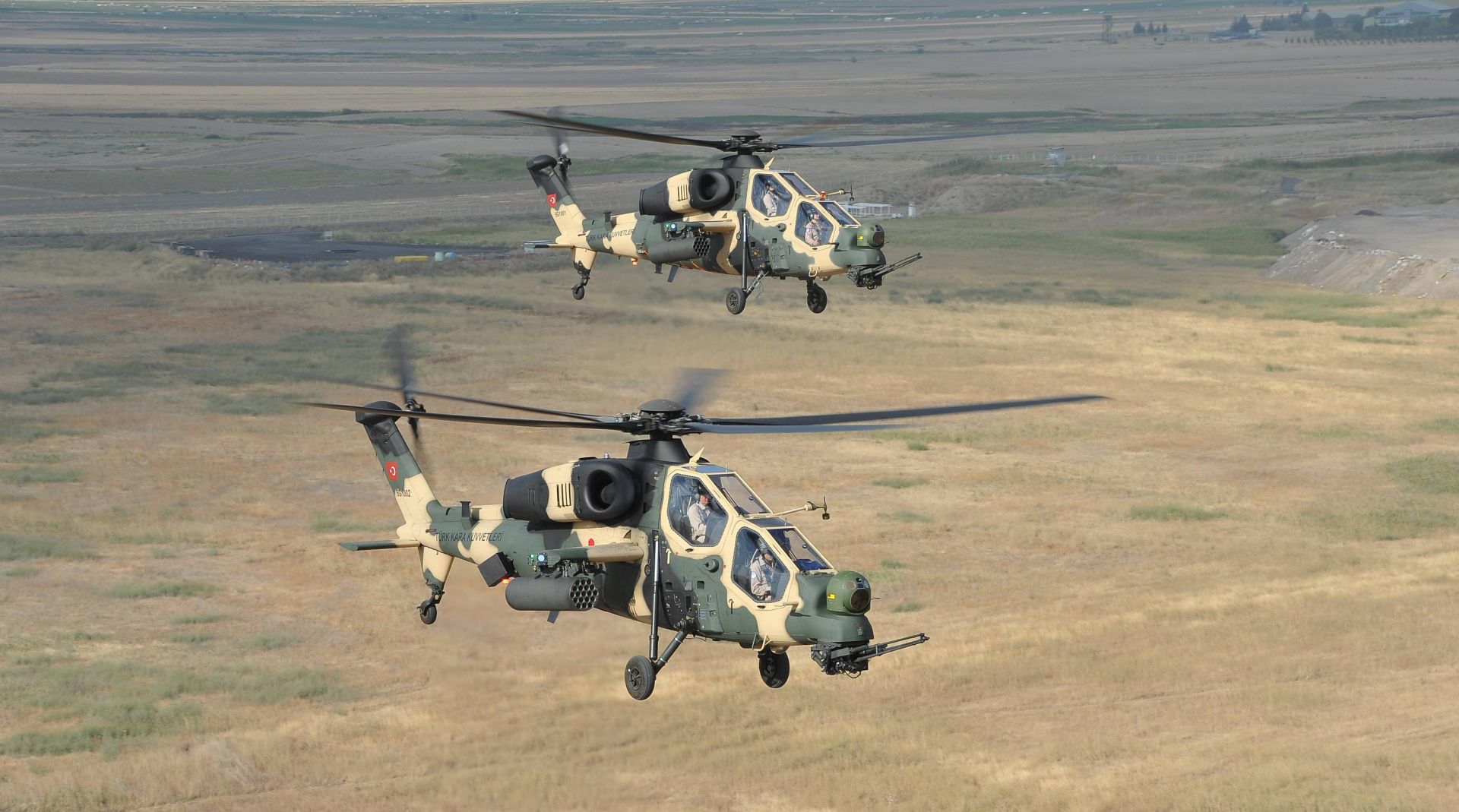 Navy patrol planes
Leonardo and Airbus' joint venture company, ATR, has partnered with TAI on the MELTEM III project. ATR has provided Turkey with 72-600 maritime patrol aircraft, which were made in Toulouse, France. French arms company Thales has provided the aircraft's mission system which includes electro-optical sensors, radars, and anti-submarine warfare. TAI has made the final modifications.
Leonardo produced the ATAK helicopters which invaded Afrin
In 2014, the T129 ATAK helicopter was brought into use by the Turkish Air Force, developed by Turkish Aerospace Industries (TAI) and AgustaWestland (now Leonardo).
ATAK helicopters were used in Turkey's assault on Afrin in early 2018. YPG/YPJ forces downed a Turkish ATAK helicopter during the invasion.
In late 2018, Erdoğan announced that Turkey would launch another operation in Rojava, and that the ATAK helicopters would be further fortified.
The helicopters are also being used in Turkey's attacks on Iraqi Kurdistan, dubbed Operation Claw. Munitions from ATAK helicopters hit various villages in 2019.
ATAK helicopters are used in Bakur, the majority-Kurdish region of south-eastern Turkey.
Turkish reconnaissance satellite
In 2016, Turkey's Earth observation satellite, GÖKTÜRK-1, was launched. The satellite program was built by Telespazio (a joint venture between Thales and Leonardo), and Thales Alenia Space (another joint venture between Thales and Leonardo), together with TAI, Aselsan, Tubitak Bilgem, Roketsan and TR Tecnoloji.
The system was designed for the Turkish Ministry of Defence, and is operated by the Turkish Air Force. The satellite is used for reconnaissance over any location on Earth.
Defense News reported that Security officials said that the "GÖKTÜRK-1 would be widely used in Turkey's fight against the Kurdistan Workers' Party (PKK)."
Radars for the Turkish Forces
Leonardo states that "air defence 3D radars RAT-31D has been supplied to the Turkish Air Force through the NATO alliance, and the Precision Approach Radar SPN720 [has been] delivered to the Navy for accurate landing on board of the ship."
The Turkey-Europe missile system program
In 2018, Turkey signed an 18-month contract with Aselsan, Roketsan and Eurosam (a joint venture between MBDA and Thales. MBDA is made up of Leonardo, Airbus and BAE Systems). The companies agreed to prepare the development and production contract for a long-range missile system for the Turkish Air Force. The system would be developed from Eurosam's current SAMP-T air 'defence' systems.
However, in early 2020, İsmail Demir, head of the Turkish Defence Industry Directorate, stated that France was obstructing progress. According to Defense News, Demir argued that France has impeded progress on a potential deal ever since Turkey's military incursion into northern Syria in October.
Naval guns
Leonardo provides the Turkish Navy and Coastguard with up to 30 76/62 Compact naval guns, and up to 35 40/70 naval guns. Turkey's newly commissioned Bayraktar-class naval ships are equipped with Leonardo Fast Forty cannons. It has also provided "Turkish Navy Minehunters" with 6 30mm MFCS naval guns.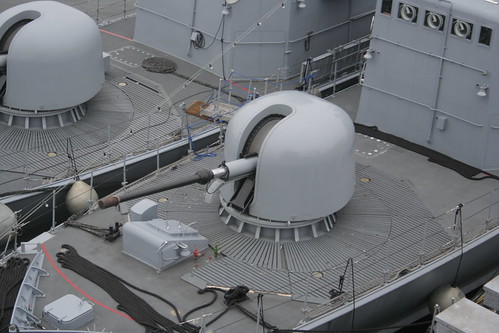 Traffic management systems
Leonardo's SMART air traffic control system is also used by Turkey, and "supports air traffic management operations in 200 Turkish airspace sectors located in Istanbul, Izmir, Antalya, Ercan, Dalaman and Bodrum."
Its VTMS system provides Turkey with "an integrated and comprehensive view of maritime traffic in Turkish territorial waters."
Take action
Push for UK universities to end their partnerships and investments with Leonardo.
Protest Leonardo's participation in the biannual DSEI arms fair, held in London.
Take action and demonstrate at Leonardo's offices and factories. Leonardo can be found all over the UK.
Demand that investors divest from Leonardo.
Pressure the British government to stop licensing the export of weapons to Turkey.
Company overview
Headquarters: Rome, Italy
Number of employees: Almost 50,000 around the world
Revenue from arms: $9.8 billion
Ownership: Italian Ministry of Economy & Finance (30.2%), institutional (51.2%), retail (17.2%), institutional unidentified (0.8%), treasury (0.6%)
Traded on: Borsa Italiana
UK locations: Offices and factories in 9 UK locations all over the country. For a full list of locations, go to CAAT's Leonardo profile.