Thomas Cook
Thomas Cook is a travel company with headquarters in Britain. It owns travel agencies, tour operators, car hire companies, as well as its own aircraft, cruise ships and hotel resorts. There are Thomas Cook travel agents on many High Streets in the UK, so demonstrating outside the branches can be a good way to raise awareness about why people should boycott Turkey and holiday elsewhere.
The Thomas Cook brand can also be found in Ireland, Netherlands, Belgium, Germany, France and China. Thomas Cook-owned tour operators in mainland Europe include Neckermann Reisen (Germany, Netherlands, Belgium, Switzerland, Austria, Czech Republic, Hungary, Poland), Spies (Denmark), Ving (Norway and Sweden), Jet Tours (France) and Tjäreborg (Finland). Its airlines include Thomas Cook Airlines and Condor.
Thomas Cook wants to make big profits from its financial services, under the brand Thomas Cook Money, and is hoping to double its 3 million customers over the couple of years.
Over 19.1 million customers use Thomas Cook annually. However, 2018 was a terrible year for Thomas Cook, and at the end of the year, news reports stated that the company lost a third of its value.
Turkey: A Key market
One of Thomas Cook's key destinations is Turkey, and the political situation in Turkey heavily effects whether the corporation makes much of a profit. The company is the UK's largest carrier flying to the country. In its 2018 Summer Report, Thomas Cook pushed Turkey as its star destination. The company stated that:
"Package holiday bookings to Turkey are currently up 84% year-on-year. That popularity should continue as Turkey sees the highest number of return customers of any destination – 18%, up from 16% last year. And online it converts more lookers into bookers for Thomas Cook than any other destination even though it isn't the top search term. Thanks to its keen pricing and quality all-inclusive product, it is families that are fuelling the extraordinary growth to Turkey… This summer 61% of package holiday bookings to Turkey are from families."
Key people
Emre Berkin is a Non-Executive Director who previously held the same position at Turkish company Pegasus Airlines (see Pegasus page). According to Thomas Cook, Berkin has "Expertise in key destination markets, particularly Turkey."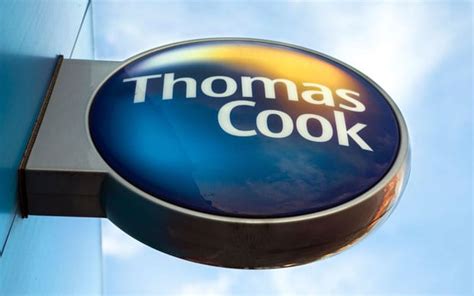 Take action
Demonstrating outside Thomas Cook can be a useful tactic in the movement to boycott Turkish tourism. It targets the big hotels and corporations that rely on their connections with the Turkish government in order to run and expand their businesses. The Turkish economy also relies on people holidaying in the plush resorts where the most money is spent.
The general public often doesn't realise that Turkey is carrying out atrocities, so leafleting and talking to people outside of shops can be helpful in spreading information.
UK-based activists have started demonstrating and handing out leaflets at their local Thomas Cook agencies. They have been speaking to not only the potential customers, but also the staff selling the holidays.
The activists reported that: "The visits to Thomas Cook did put us in direct contact with those at the sharp end of tourism and both their awareness and the public's awareness of what's going on in Turkey. It brought home to us that as soon as people in the industry learn about Turkish policy it can have a direct emotional impact – but the point is they haven't heard about it. General awareness-raising should remain a priority – so it becomes more and more widely understood that holidays in Turkey are just not an option."
Turkish-owned hotels with links to the AKP sold by Thomas Cook
IC Hotels: Owned by Turkish company IC Holding, IC Hotels are luxury hotels in the Turkish Mediterranean. Thomas Cook sells them as all-inclusive package holidays.
IC Holding owns over 30 companies involved in construction, energy, tourism, industry, air and sea ports. The company's Chairman, İbrahim Çeçen, has enjoyed a very cozy relationship with the AKP government for a long time, and even has a public university named after him in the city of Ağrı.He was awarded the State Medal of Distinguished Service in 2007. IC Holding has been awarded massive state contracts that include thermal power plants and hydroelectric dams, the building of the Istanbul-Ankara high-speed railway, as well as the construction and operation of airports. The Çeçen family entered the list of the top 100 richest families in Turkey, as part of the new 'Islamic Bourgeoisie'.
In 2013, İbrahim Çeçen was named in an investigation as participating in leaked phone calls between government officials and business circles. In this investigation, he was accused of contributing to a fund to create a pro-government media, an order issued by Erdoğan himself. He is said to have pledged $100 million, and later promised $150 million because he was interested in constructing the third bridge over the Bosphorus (he won this contract with an Italian partner-company named Astaldi). The investigation was closed due to 'lack of evidence' in September 2014.
He has a historic villa on the shore of the Bosphorus, and he has been illegally renovating it despite its protected status.
IC Construction recently landed a massive contract for a new Turkish government building in New York, which "will house UN Permanent Representation and New York Consulate General offices as well as residential apartments on the higher floors reserved for diplomats." Tayyip Erdoğan and many government officials attended the ceremony for the commencement of the construction.
D Resort: The D Resort in Marmaris is a luxury hotel owned by Doğuş Holding, one of the top three private conglomerates in Turkey, which owns 250 companies. Doğuş's Chairman, Ferit F. Şahenk, is one of the richest people in Turkey, and is a Board Member of the Foreign Economic Relations Board (DEİK) of Turkey, which works with the Turkish government and focuses on foreign trade and investment.
Until recently, Doğuş had controlling shares of Garanti Bank, one of the largest banks in Turkey, and Şahenk was the Chairman. He now serves as Honorary Chairman. The bank's Chairman, Süleyman Sözen, also serves on Doğuş boards. When Doğus Holding was in control of Garanti, the bank became one of the major funders of the Ilısu Dam, which is subject to massive protests as it will flood land in Bakur and displace up to 78,000 people.
Doğuş has a number of Turkish TV channels, including NTV, which came under fire from the public in 2013 when it failed to cover the Gezi Park protests and unrest against the AKP.
Other Turkish hotels sold by Thomas Cook
Titanic Hotels: Titanic Hotels is owned and managed by AYG Group, a company that operates three luxury hotels on Turkey's Mediterranean coast, as well as more hotels in Istanbul and in Berlin. Titanic Hotels is a program partner of Turkish Airlines, a company with extremely close ties to the Turkish government and President Erdogan. The hotel chain also owns a luxury golf course in Belek, close to Antalya. Turkish Airlines is a main sponsor on the golf club's website.
Paloma Hotels: With headquarters in Antalya, Paloma owns eight hotels on the west and south coasts of Turkey.
Sherwood Hotels: Sherwood has seven luxury resorts on the Turkish coast. The hotels are owned by the Turkish company Ceylan Isletme.
Stone Group Hotels: Seven massive, luxurious hotels on the Mediterranean coast owned by the Turkish company Stone Group.
Alba Group: Thomas Cook sells holidays to three five-star Alba hotels.
Thomas Cook-brand hotels in Turkey
Sentido & SunConnect: Thomas Cook-owned Sentido Hotels offers a number of four and five-star all-inclusive hotels on Turkey's Mediterranean coast. The SunConnect brand of resorts is part of Sentido. SunConnect has a number of big hotels on the Turkish coast.
Cook's Club: Attempting to appeal to a younger market, Thomas Cook has established Cook's Club hotels, of which there is one in Marmaris.
Smartline: Thomas Cook's Smartline brand has four hotels on Turkey's coast.